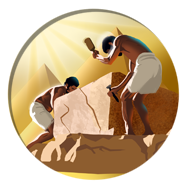 "
How happy are those whose walls already rise!
" –Virgil
This submod (inspired by Lux Invicta) aims to make building a much more essential part of gameplay. Buildings are organized into an organization akin to a spiderweb. Gone are the simple building trees of vanilla!
Some features include special buildings for each culture, role-playing capability and more.
Objectives:
Currently in alpha. Suggestions are welcome.
Credits:
Paradox for Crusader Kings 2
The AGoT Team for AGot
The LI team for Lux Invicta and their inspiration
Darkgamma for his building icons.
Buildings and Localisation by yours truly.